Archive for the 'irishblogs' Category
Tuesday, April 18th, 2006
This is the 1.2kg rib-eye steak a co-worker had the other day. Notice his phone next to the plate. Yes, big plate, bigger steak.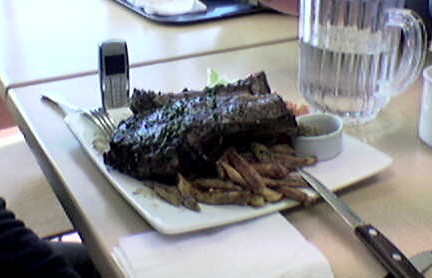 This is the small 850gram rib-eye steak I had. Yeah it was a bit fatty.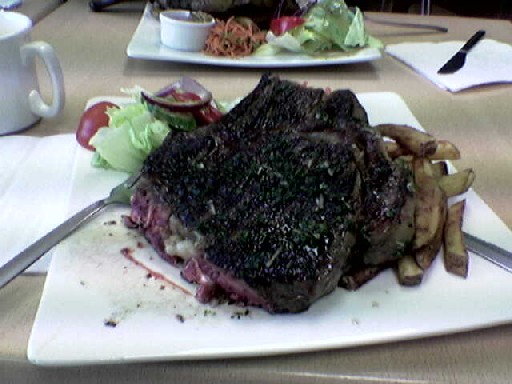 And this is the trout I had a few weeks ago. Yes of course I ate it all, including the eyes. Mmmm, jelly.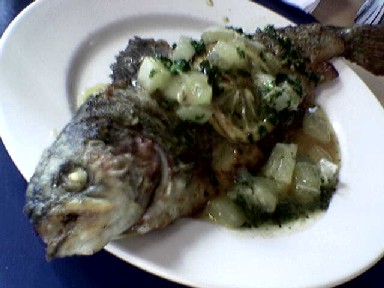 EDIT: Forgot to add that I had a sing-a-long with the fish and had it opening and closing its' mouth as it sang with me.