FOI results from @InvestNI £310,366 (€442,603) given to Web Summit and sister events by InvestNI since 2012. The oddest one for me is for F.ounders given it's pretty much an invite only event for very rich men.
Web Summit is an all island money acquisition machine.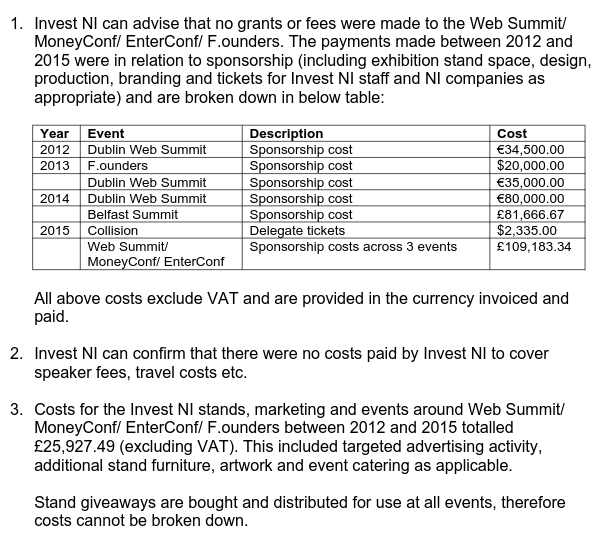 Previous FOIs on Web Summit
Enterprise Ireland and Web Summit.