Court. Running for a few days in the Cork Midsummer festival was Court. The setting was the Court House in Cork City. A beautiful building I was never in before. A choir used the space, which being a place of large rooms and pillars can be interesting. The pitch for the event is thus:
For In The Name Of The People, we encounter the Cork Chamber Choir in the imposing entrance hall of the court house, who move through the space and sing an a capella rendition of a Renaissance liturgy as well as texts from judgements laid down in this building.
The choir first sang down to us in the foyer area and then walked down.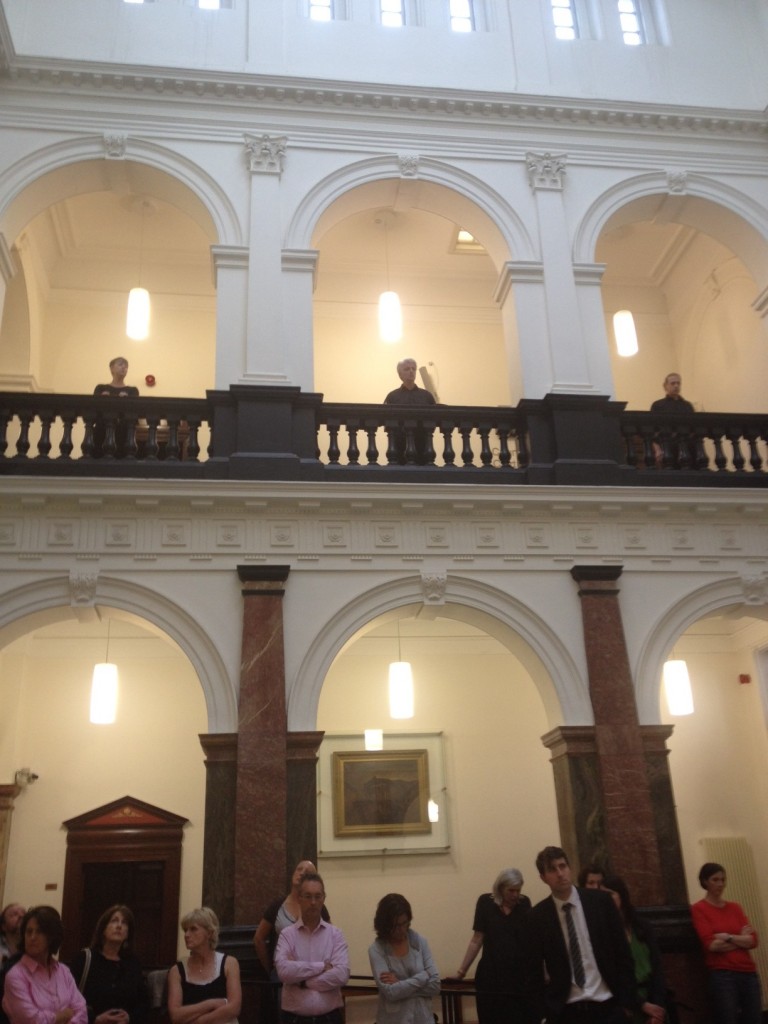 Part of their work was name-checking Irish cases and reading from judgments that occurred within the walls of this Court. The choir also walked around, in and around the crowd themselves. The sound was fantastic and I loved the concept. In a way it takes the energy from the ghost from lives that have been changed in this building and brought them out through accessible singing.
Nice to see the Court opened up too. All in all, I liked it. Might have been a tad too "comedic" at the start but the visceral Court experiences later on made it a strong enough piece. Delighted I legged it from Dublin and got to see it.
Poor iPhone sound: