I visited the Cork Airport International Hotel again today. It's one of the strong candidates as the location for the 2009 Irish Blog Awards which will not be in Dublin. Apologies for the shit quality of the pictures, blame the crappy video camera that I had with me. The hotel's design is fantastic, though some hate it I've heard. I love it. The decor rock. It really feels like you're in Dr. Evil's layer or on the set of the Prisoner. Bernie's been and recommends the grub. Part of the restaurant is done like the inside of a plane too. Free wireless all over the hotel. They have their own bakery and hairdressers! Didn't take pics of the rooms but they're huge.
The only other hotel that almost compares is the funky Radisson SAS off George's Street. Have a look at the photos. Even if we don't use it for the Blog Awards, I have to use it for some event.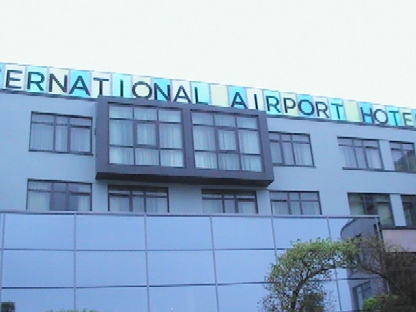 These are pics from the lobby area: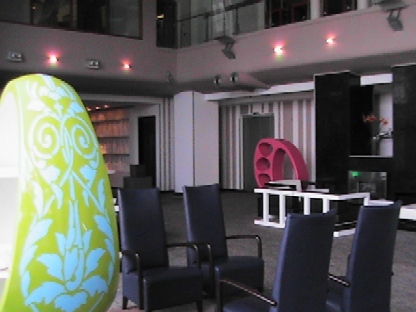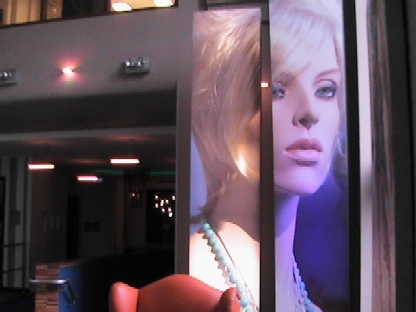 These are pics of the stairs going from the lobby area to the reception area which is upstairs. Check out the mirror ball: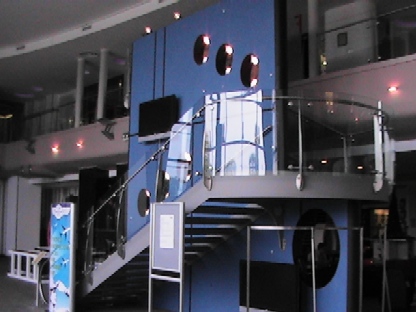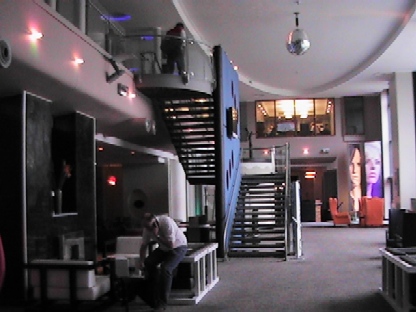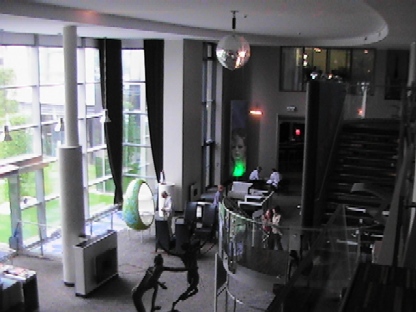 And these are pics (really bad ones) and a video (worse again) of their Pullman Lounge, a room for those waiting to pop over to the Airport which is just behing the hotel and you can walk to. The Pullman Lounge allows you to relax in chairs where you can get a kip, check your net, enjoy a good few types of seat massages (I giggled when they switched it on) and watch a movie or a computer demonstration on the screen.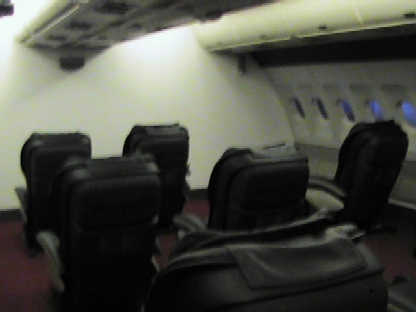 And a video