I've been dragged into an art exhibit called Punt Nua – Creative Economics that's happening next week in Dublin. The launch is on Tuesday if you want to head along.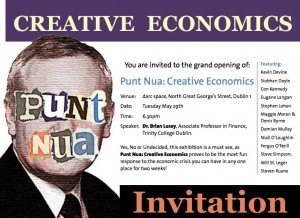 It's in Darc Space in North Great George's Street. Facebook invite is here. My "art" of #mulleybucks will be there along with genuine pieces of art too.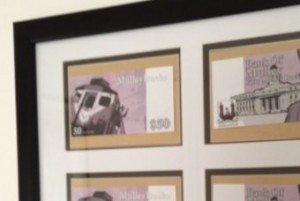 Can I get tax relief now?
2500 people have subscribed to my website instead of coming back each day. You can subscribe to the site using a feedreader or email. I'm also on Twitter. My online marketing blog might also be worth a visit. Thanks for visiting - Damien.