Around the corner from my house there's a quaint little village going on with two pubs, a bank, a butchers, a coal merchants and a post office. There's a busy road cutting through the middle of the village though. At the back of the Post Office is the Lavanagh Centre. A school for kids who are disabled. They do great work in that school/centre. Our little village has been made a little bit accessible for the high proportion of the students that have canes, crutches and electric wheelchairs and so all the steps have slopes to them etc and we have a pedestrian crossing.
And then we have these gobshites park across the pedestrian crossing, the only safe part of the little village of Ballintemple where people can cross to the bank, butcher, pub and bus stop.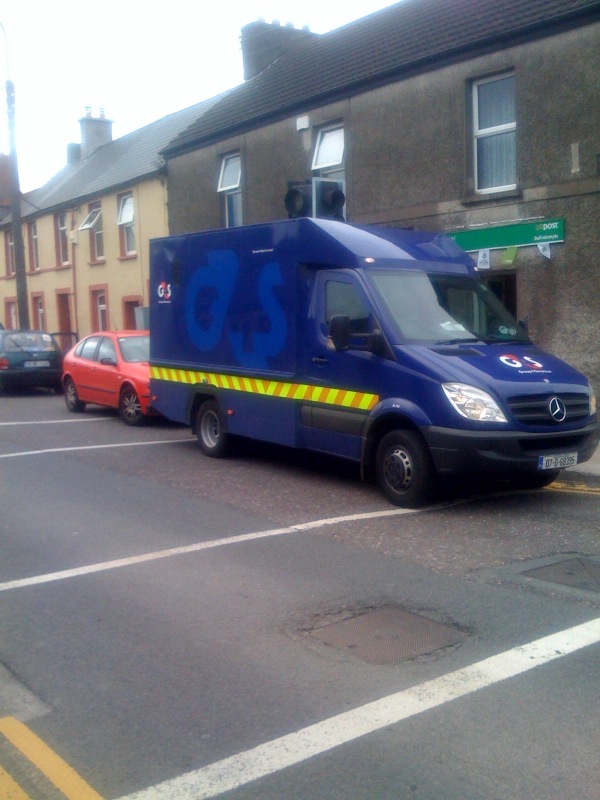 Many of the patrons of the Lavanagh centre get the bus into the City Centre and the only safe way to do that is via the pedestrian crossing these morons blocked. You can't see it in the pic but the van is parked on to the sideroad too so someone has to step or drive on to the sideroad, drive around the front of the van and blindly walk or drive on to the main Blackrock Road and then move about six feet and then go straight across to get to the ramp at the other side.
But then these mutts wear uniforms and think they're rent-a-cops so that's more important, right?