Well found by Dave Cochrane over on (still running despite FF) Politics.ie
What better way to campaign for Europe then get a fit looking male model to wear EU flag underwear and then a not so fit girl to make a grapefruit/titty joke: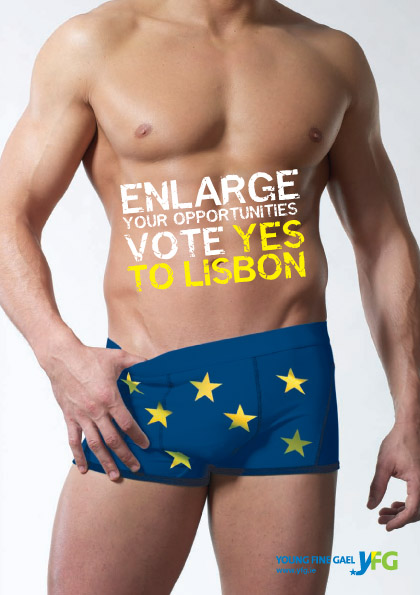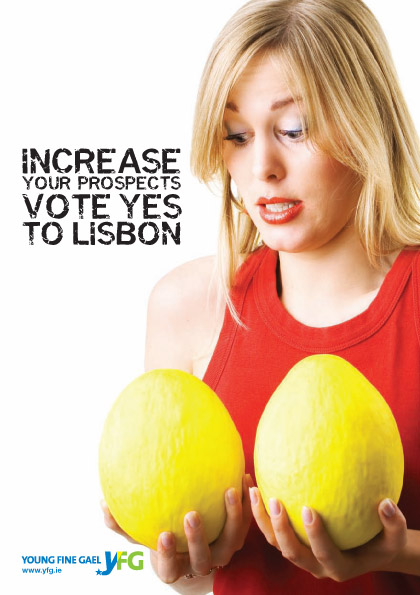 FYI:
Actual urls for these images: http://www.yfg.ie/downloads/Lisbon%20male.jpg and http://www.yfg.ie/downloads/Lisbon%20female.jpg
Update: Check out how it looks on the Young Fine Gael site. Enda next to the bloke and Olwyn Enright next to the woman.

Update 2: What the FOCK!!!
Via Green Ink:sinead

and Hat Tip to Sinéad: Lucinda and some Jazz Handed guy. Lucinda looks less tanned than someone shocker!
Update 3: And the photoshops er, grow:


Via: Devil's Kitchen