Well now. I was giving out that 2015 had me catching up with myself. 2016 had me busier than ever. Sure 2017 will be grand, it being an odd numbered year. Also, I gave up bad language in 2016 and none of you fuckers noticed. Langers. It was very interesting, more in another post. Driving and encountering bad drivers was a motherfucker.
2016 was very enlightening for me. A very hopeful year watching young people being self-aware, using well considered and insightful language and wanting change and knowing how to implement that change. Change isn't rapid but it is the flow of water, even granite loses to it in the end. Now I love the idea of chaos and anarchy but I'm very positive that a new equilibrium will occur in the end.
2016 list did pretty well. Happy with that. 2015, 2014, 2013, 2012, 2011, 2010, 2009 2008, 2007.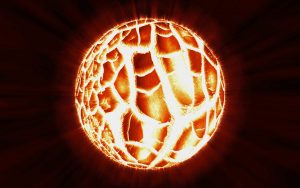 So without further ado after all that ado.
Jillian van Turnhout.
Jillian finished up as Senator in 2016 but didn't stop pushing for the rights she campaigned before and during her Senate time. The rights of children, of those adopted, of those with addictions. 2017 should be interesting as she spent some of her 2016 reloading. Whatever she'll do, it'll benefit a wide group of people.
Seán Lynch.
Boy is woke. Seán is Co-President of @OutInUL and Social Media Manager of @LimerickVoice. He's Q.E.D. for what young people are like nowadays. The snowflake generation that the Irish Times have made up to hate, seem to be the ones that are about equality, fairness and rights for all. Not bad for someone not yet 21. Kids today, sickening isn't it? Anyway, he'll be graduating soon, so hire him. I'm sure if he ever sees this he'll die from the mortification. Side reward.
Frances Byrne.
Chairwoman NWCI. New gig with Early Childhood Ireland. 2017 should be a fun time for us all with a very smart empathic woman pushing for the rights of children and women. Bright futures for all if women and children are finally given rights they were meant to be given a century ago. Dublin supporter though but even your heroes can have some flaws. Makes them easier to identify with.
Pat Phelan.
Is he never off this list? Pat's done extremely well. And worked so very very hard for it. He says he doesn't know what he'll be up to next so maybe he'll take a bloody break. Yeah right. Watch that guy. If you were able to invest money into the future of people, Pat is one stock you would get a return from. As are most on this list.
Stephanie Francis.
She makes things with code that play well with other things with code and with people. She also works on running a conference. A brief jump to New York and she's back here now. He works pushes things forward, keep watching what she does.
Conor Behan.
Not just cos tweets like this:
Me getting on the mic at the gay club giving a message of hope before we get to 2017 pic.twitter.com/KMAbGdxBzg

— Conor Behan (@platinumjones) December 31, 2016
Conor is like the 2FM stuntman, covering for everyone when cover is needed. He's doing a stellar job on the 8-10pm slot while Louise is off being a mammy. Lots of great music coming out of that show. But more than that Conor is strongly bringing a proper queer perspective to things. #marref really was a very white middle class heteronormative event so it's nice to see people show that's just one small section of the rainbow.
Mark Breen.
Cuckoo Events. Multiple winners of Sockies and Web Awards, sharing their expertise with students and anyone that wants to learn. A modern company that is about making the industry and community better. Momentum is building so let's see what 2017 brings.
Alexia Golez.
what is she building. Finished up in Trustev. Now working on her own project in Limerick. I'll leave it at that for now cos she knows where I live and is probably working on stealth drones.
Caitlín Nic Aoidh.
Worldwide viral hit. Part of the TG4 team of youngbloods. A media team that brings back fun and creation back into a very stodgy TV media. Also, a very nice person who can control the weather.
Me.
Yeah, I gave MulleyComms 5 years and I said I'd so something else. It's been 8+ years so for MulleyComms – time to die.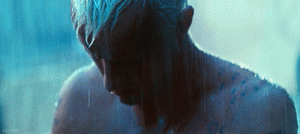 I'll probably offload the Web Awards, Sockies and eCommerce Awards to someone, preferably as one go. I won't make the mistake though like I did with the Blog Awards where someone else came along pretending they were a rebooted version of something I killed myself to make great.
So what do I move on to? It's around us and time and what is does to us. The house always wins.
Also, bad language, FUCK YEAH.