The next version of the Mulley Comic is plonking down on doorsteps about now. First one is here.
Thanks to Nick and Dena who didn't know how they'd be presented.
Also thanks to the companies in the comic for investing in good old product placement. Voice-over Bloke. Curious Cupcakes. MadeInHollyWood. John Blackbourn. Blacknight. IsMulleyOnATrain.com made by Keith and Anthony also features. And of course we all <3 IrishStu.com
A bit of end of business year fun.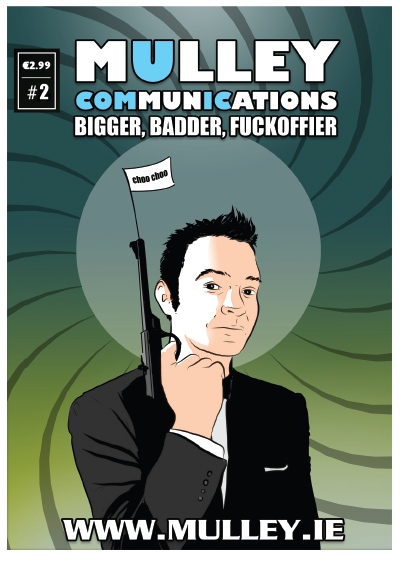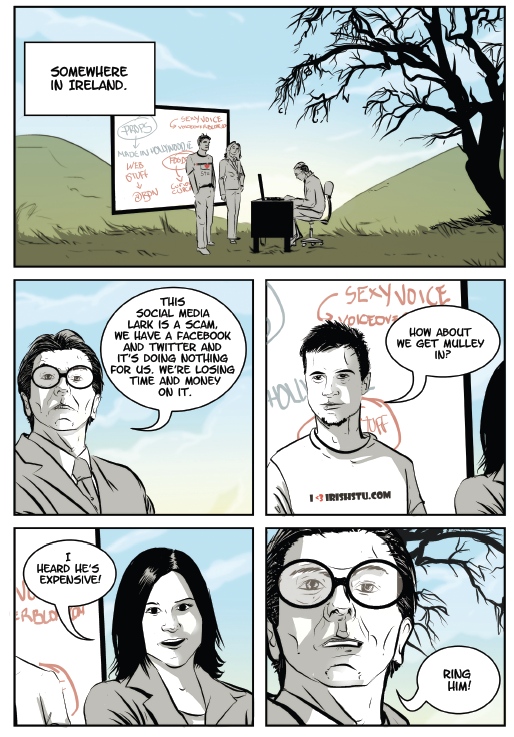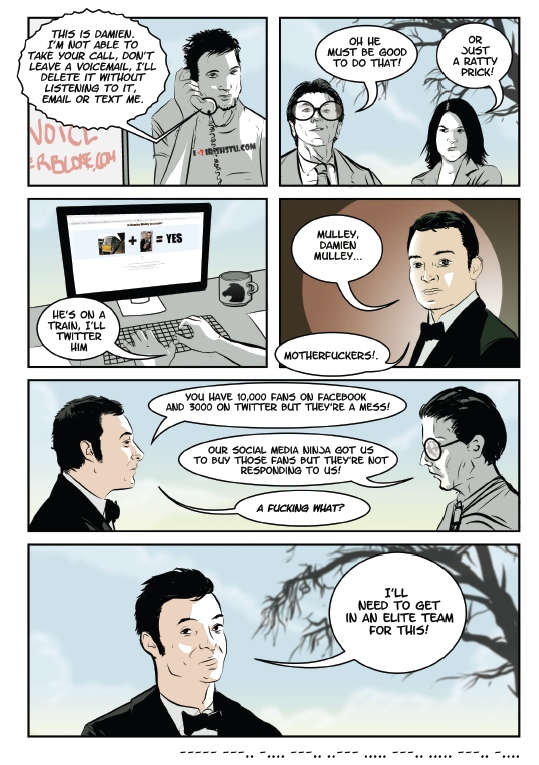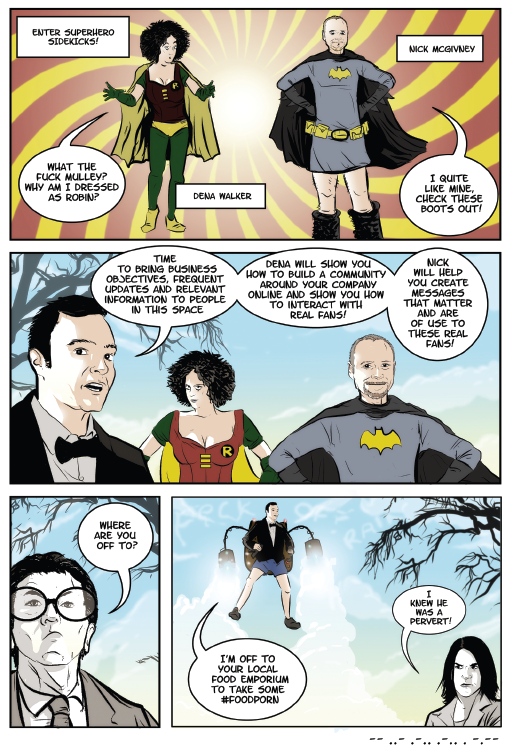 Ink/Drawing by the legendary Tommie "jetpack" Kelly