Expansys have an Acer laptop for sale for a whopping €179.99. It runs Linux.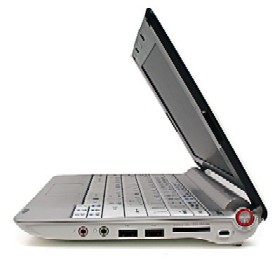 7 Day Shop have a Kodak Zi6 HD video camera for €110.

A mobile broadband dongle costs anywhere from €15 to €20 a month. Over 12 months that's €180 to €240.
So for about €470, you can record HD video, edit it and upload it to multiple places. For basic video without bells and whistles, it's a cheap and handy rig.
2500 people have subscribed to my website instead of coming back each day. You can subscribe to the site using a feedreader or email. I'm also on Twitter. My online marketing blog might also be worth a visit. Thanks for visiting - Damien.