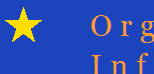 Blurb:
In October 2008, the European Commission Representation and the European Parliament Office in Ireland are acting as facilitators for a conference in Ireland. A number of independent bloggers have provided guidance on what they would like to discuss and who they would like to hear speak.

The theme of this event is: Organise, Activate and Influence: Social Activism Online in Ireland. On the day we will discuss ways in which civil society can harness the power of the blog and increase debate on a topic as well as enhance activism. What role does it really have in Ireland and where does the future lie.
Check out the schedule. Zack Exley will be there. European Commission Vice President Margot Wallström will do a video introduction. Simon McGarr will do a talk on Defamation and the Internet. Damian O Broin will talk about opinion mobilisation. I'm on a panel with Harry McGee in the afternoon.
Even were I not speaking, I'd be attending. Why not register to go? Limited places.