Rigging the Irish Election in 5 easy steps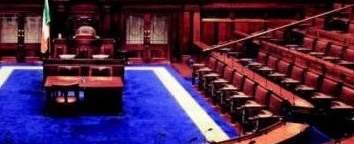 This is a cynical and satirical blog post series on how to skew opinion and create a movement which will get your candidate elected or get another candidate to lose an election. It will outline methods using existing technologies and techniques used by other political animals in other countries, which the technology backwards Ireland has so far failed to use. While a cynical look at mass manipulation of people and the media, it does outline the massive power of technology and how it can be used to abuse the political process if people are not award of how this abuse can be carried out.
Each part in this series relies on a software platform called E.A.B. which is a little like the SAP Customer Relationship Management enterprise application. The E.A.B. system is essential for each one of the five parts in the plan to rig the Irish Election.
1. Create cells of organisers – Reach
Irish politics has shown that there is a core set of voters in each party that will vote along party lines no matter what. There really isn't much to do with these core people apart from making sure that they get out to vote when the time is right and also to help perpetuate propoganda when required. Die-hard supporters are far too rabid and transparent to be used for most of the steps to persaude voters to vote for your candidate and are best avoided. Those swing voters that got the Labour Government in to power, the swing voters that got Bill Clinton and George Bush are also the ones that need to be targeted. However in an environment where everyone is cynical about politics, trying to engage these people directly will more than likely be futile. Like bloggers influenced by their peers to go and buy technology, these people need to be influenced by people in their social groupings that they rely on (whether they realise it or not) when it comes to decision making.
The E.A.B. system's Reach module allows the creation of cells of subtle volunteers, who in turn are in charge of influencing 50 people in their social grouping who would be classed as swing voters. These 50 people are all profiled and their constituency and social status are logged in the database. Also whether they are registered to vote. This is the important differentiation compared to the traditional systems. Previous to this it is all about working the streets and estates of a constituency trying to influence people with posters and flyers and knocks on the door. But by using the swing voter's existing friends to influence their decisions, it is more powerful but at the same time much harder to track, unless of course you use modern technology. The Reach system can then track how many swing voters are being influenced.
When polling data is fed into E.A.B. it can identify areas of weakness for the party and the candidate and can alert the cell members to stealthly increase their campaigning. The Reach module automatically sends out data to all the cell members than can be used to influence their people. The data includes intelligent, independent style essays on health and the economy and other issues that concern the electorate as well as issues that the electorate should feel concerned about. Issues that the party and the candidate has the best solution for. All these essays would each match the plans of the party and the candidate. None of these essays would ever be linked to the party or the candidate. It is understood they would remain private but can be used as thought pieces in conversations and communications with swing voters. They can also be rehashed to be used in blog posts. As well as serious essays, the data sent would also include summaries of embarassing episodes on the opposition parties and local candidates, inconsistencies with previous statements from the opposition, spin to be used to combat negative publicity for the party and candidate they're supporting and it will also include jokes, pictures and videos which make a mockery of the opposition and which can be passed on to friends.
(Image ripped off from IrishElection.com)