Flying out with Bernie to London this afternoon for the Nokia GoPlay event. I still have not been told exactly what is happening but the NY Times say NGage is back but as a gaming system for current phones instead of a physical device. Michael Gartenberg is over for the event too, it seems. Would love to meet that genius analyst.
Update: And it seems a fight with Orange about a new music download service.
The hotel is the Royal Horseguards: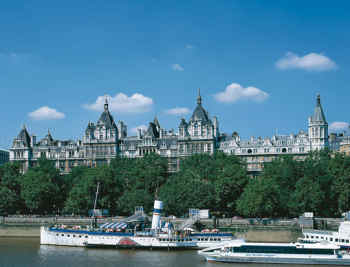 Itinerary for tomorrow.
Wednesday, 29th August 2007
07:00 – 07:30 Breakfast
08:00 Depart hotel for Conference
08:45 – 09:55 Registration and morning coffee
10:00 – 11:00 Press conference (WEBCASTED) – Olli Pekka Kallasvuo + Anssi Vanjoki + Kai Öistämö

11:00 Experience area open -Press Interviews -Media Mobile office open
12:30 – 14:00 Lunch available for delegates – Jonathan Brooke entertaining
14:00 – 15:00 Go Play panels – Music & Games (WEBCASTED) –moderated by Mark Selby
16:30 Venue closes
16.30 Transport back to hotel.

Evening:
19:30 – 00:30 EVENING PROGRAM at Ministry of Sound (MOS)
2500 people have subscribed to my website instead of coming back each day. You can subscribe to the site using a feedreader or email. I'm also on Twitter. My online marketing blog might also be worth a visit. Thanks for visiting - Damien.