Or whatever you call online video things. Via David Winer. Ze Frank rocks the joint.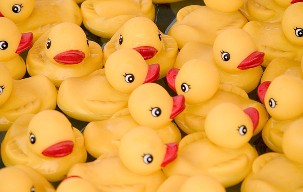 Jon Stewart watch out. I was about to say give him his own TV show and replace some of the boring yokels. Nah, he doesn't need prime time, he has the world and he's unrestricted. Anyone on broadband can watch Ze and they should.
The only close match here is the widly entertaining Letter to America. LTA in daily 3 min vidcasts would be fantastic.
Go look at Ze Frank – The Show.