This is the third interview with people who have run Fund It campaigns. Fiona Kearney ran the Mixtapes Fund It. Previous interviews: Philly McMahon, Ebby Brett.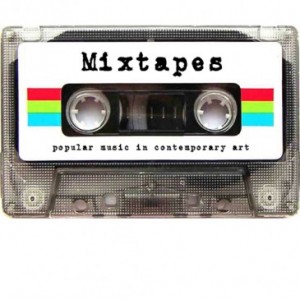 You've used Fund It for Mixtapes, why use the Fund It route?
1. Curiosity about trying a new way of fundraising (was aware of Kickstarter in US)
2. opportunity to reach new audiences
3. Create ownership of project among a large set of investors
What would Fund It allow you to do that you couldn't do previously?
Good to be part of bigger cultural fundraising framework. Enabled migration of investors across artforms Greater impact possible as part of wider online and print media conversation
Is there much work involved in running a Fund It drive?
Treated it as part of our social media conversation so kept it informal and hopefully informative. Didn't overload the updates as I got a bit frustrated with overly keen fundraisers constantly in my inbox.
Had fantastic advice from FundIt administrators on how to pitch campaign – they helped us to make it more punchy and appealing to general audience.
Had investors lined up from family and friends at start of campaign to ensure initial investment. Sought support from board throughout. That was pretty much the plan.
What were the main lessons learned from using Fund It, would you have advice for those thinking of using Fund It themselves for the first time?

Our project was a genuine make or break. No funding, no book. Not sure if that is case for all the FundIt projects – some seem to seek funding for things that would happen anyway. I think the new creative projects are more compelling.
Any other thoughts on Fund It you'd like to share?
I've been really pleased to see projects I've funded succeed and particularly appreciate those that follow up with rewards well. I think it is a great way to give people a taste of the delights of philanthropic giving and the possibility of creating an impact with quite modest sums.
I think I could see myself giving people gifts from Fund It – that's perhaps something that could be developed by the admins of the site