Do do do do do do doooo, de de de .. etc
Image stolen from the Fianna Fail front page: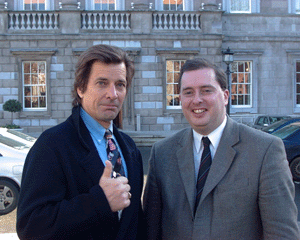 Kerry North Fianna Fáil TD Tom McEllistrim posed with Face, aka Dirk Benedict outside the Dáil. Face, the pretty boy of the A-Team is the one on the left. The smiling divil on the right would be Tom.
God that so felt like a Blogorrah post.