Update 2: Mark Simpson links here and says just call it Mormo. He coined the words metrosexual and sporno, who am I to disagree!
Update: Andy, he of no blog address suggested this be called Mormno. We have porno, we have sporno, now we have Mormno.
There's a bit of a brouhaha going on in the Church of Jesus Christ of Latter-day Saints. Since even Italian priests are doing calendars, it seems Mormon Missionaries are doing calendars now. These lads are getting their tops off too. Judging from the calendar it seems they've been hitting the gym a lot while doing their missionary work. Check out the cover: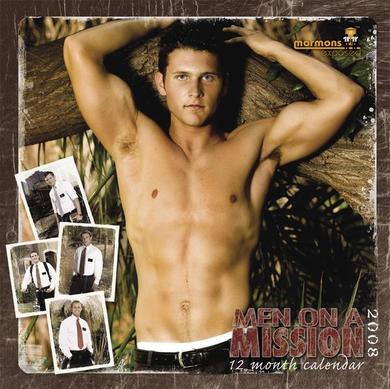 And there's a whole online store to go with the calendar where you can buy male and female t-shirts with interesting slogans: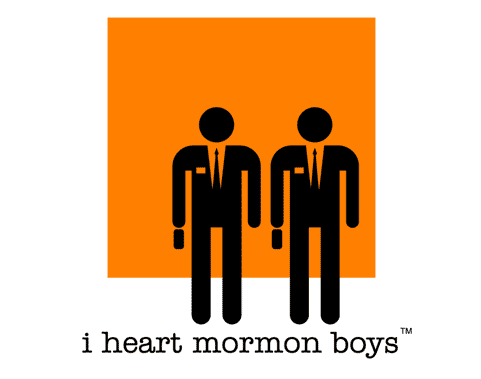 Yes, already bulk buying for Christmas presents. Should ask the next Mormons to your door if they are in the calendar or would they like to be in one. Time their quick exit speed. Or just pop on the t-shirt as you seeing them coming to the door.
Update 3: Now with Youtube video. Warning awkward video production: