Previously on Ones to Watch: 2019 2018, 2017, 2016, 2015, 2014, 2013, 2012, 2011, 2010, 2009 2008, 2007.
My 2019 Ones to Watch did pretty well. I'm happy with them. Sinéad Gleeson was a juggernaut but I wasn't expecting Gav Reilly to meet and beat my expectations by helping Ciara produce the future President of Ireland.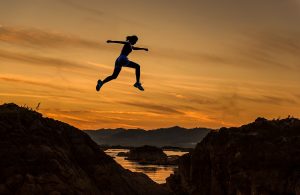 Aimée Felone and David Stevens
Deirdre O'Shaughnessy
Stephen Ryan
Aoife Martin
The Cotter Brothers and Pat Phelan
Niall Mcgarry
Ian Power
Lynn Boylan
Aimée Felone and David Stevens
I thought I had mentioned Aimée Felone and David Stevens before actually in a Ones to Watch. Knights Of were massive in 2019 so this is a bit of a cheat mentioning them now but 2020 is going to be bigger for them. Momentum is building for them. Next will be established wrinkly corporations trying to copy them. So the deal with Knights Of is that they are all about making kids books for kids in the world today.
to make sure the books we publish give windows into as many worlds as possible – from what's on the page all the way to sales copy.
And my that model could be copied for every industry that wants to do something for kids. I love that they opened up their own bookshop to sell their own books and the books of other authors. Built it, they people came along. More new authors and experiences, more books, more deals in 2020.
Deirdre O'Shaughnessy
Deirdre is one of the hardest workers I know. Always gigging, not that hustle bullshit like bearded clueless lads with sleeveless jackets, actual gigs, actually working hard. Deirdre has MCd events for me, events I was involved with and her rapport with the audience because she knows everyone. So much information in that mind palace. Be interesting to see what she'll be doing in 2020. Lots of work no doubt but hopefully her network will reward her with some nice big gigs.
Stephen Ryan
Stephen is another slogger. Working away doing multiple gigs for years. His Narration business is doing very well and I went along to his 24 Stories conference in Cork, wow, two years ago. It was nice to be at a conference that I wasn't organising. The stress of these things. Good to see things like this in Cork. The slow and steady build of his brand and the company should hopefully see the business do even greater things in 2020 and it's great to see these things happen outside of Dublin too.
Aoife Martin
Aoife started to pop in to my timeline a few years back and the shy little kitten has turned into a tiger now. She's put herself out there and taken no shit from people. Not being disrespectful but I'd met trans people online and offline before Aoife but Aoife was part of that online left leaning group of us, kind of the same social circle and I'm certain by coming out she's inspired others to come out. With all the awfulness in the UK around trans rights and their stinky media stoking the fires, we are seeing some of that affect Ireland too. I'm in awe at Aoife and so many other trans people and TENI at holding their heads and not putting the heads of others into a guillotine.
The Cotter Brothers and Pat Phelan
The gabby fella with the disappearing jumper size (he wears skinny jeans nowadays don't you know) teamed up with Doctors James and Brian Cotter to bring about Sisu Aesthetic Clinic. They're all over Ireland and set to expand further in 2020. With Pat's previous form, expect either a big collaboration in 2020 or a straight out acquisition. Tick tock.
Niall McGarry
One of the things that I think Niall excels at is spotting talent and then nurturing it. As well as the Irish operation of Maximum Media (which seems to have their own dedicated correspondent in the Sunday papers these days), the UK operation seems to really reach out to millions all the time. The PoliticsJoe video comparing UK NHS costs versus American hosts has reached over 40M people across various platforms. They have the most shared video of 2019 in the UK and two of their other videos were in the top 10. 2020 may see a partnership/merger or acquisition. And it may be Maximum Media doing the acquiring. Or maybe Niall will be brought on to run RTÉ2 and turn it around. When Attenborough ran BBC2, the amount of amazing content that still lives today tells you the power of someone young and with an ability to support talent.
Ian Power
Well I know Ian since his college days and knew him a bit more when I was on the board of Spunout for a few years. Ian has helped transform an organisation that was assumed by some not to have a future and turned it into a respected organisation that has the ear of many including the Minister for Health. This year he oversaw the launch of the Crisis Text Line Ireland and SpunOut is working with the likes of Twitter for online safety issues. Impressive, right? Yeah but I bet he's not finished yet.
Lynn Boylan
I was gutted when Lynn wasn't chosen by the people to retain her seat as an MEP. Someone with a strong work ethic and great credentials in environmental issues. The younger demographic especially gives a damn about the future and all things around sustainability. We're not going to see Lynn go away you know and I'm sure whatever she's going to be working at next is going to benefit the people of Ireland. And 2020 is an election year!