SoggyJazzBiscuit has another fun idea, blogging about John Gormley and John Gormley facts:
John Gormley doesn't blog: he looks in the direction of the internet and it writes for him
In the main photo at the top of his blag, John Gormley is shown standing beside a river. What's not obvious to the layman is that the river is diverting itself around Gormley out of respect.
Chuck Norris, Paul O'Connell, now John Gormley?
Maybe that's why John wears sandals? *bigvoice* Sandals of steel. *bigvoice*(Environmentally friendly, carbon neutral, recycled, not tested on animals, organic steel) No shoes can take the punishment from SuperGorm, y'see. Thus the sandals.
Another fact: John, er SuperGorm has his SuperRothar because no ministerial car is needed as the road moves backward out of fear.
Anyone else able to summon up Gormley facts? I'm useless at this.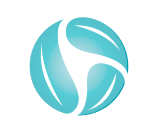 I do like the new Department of Environment logo though. Are they leeches used in homeopathic healing techniques or are they lentils?