I got sent these today as part of a PR promo for a device called the speed nanny. Nothing like promoting child safety like having the name of the product displayed on a low cut top of a model while she straddles a fast car. Stick in a few kids wondering what the feck is going on and you have perfection.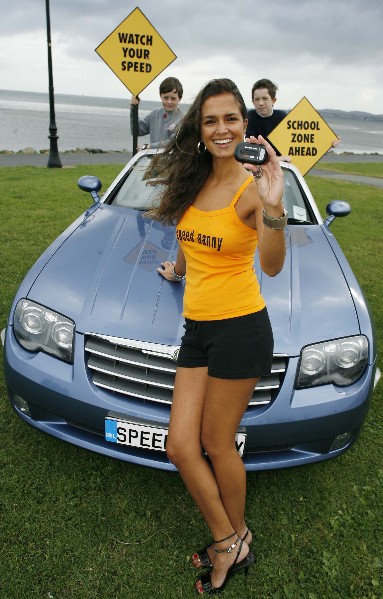 Blurb:
Satellite positioning combined with intelligent software gives drivers critical safety information when they need it most; when approaching accident risk locations such as dangerous junctions, bends, schools and pedestrian risk zones as identified by the Irish Road Safety Authority.
But if I read this right, it's a handy device for warning you where coppers normally operate speed traps:
Speed Nanny monitors your speed and location as you drive and provides an alert approaching dangerous bends or junctions, school or pedestrian zones or a Garda identified accident risk zone. Accident Risk Zones are the stretches of road where Gardai are particularly concerned that people do not speed. The objective of Speed Nanny is to assist drivers in reducing their risk of accident and of inadvertently getting penalty points on their licence.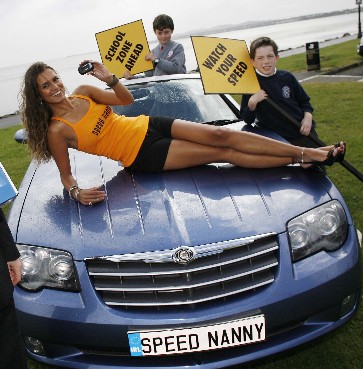 Speed Nanny retails at €199 is available by calling 1850 930 304 or from www.speednanny.ie. The girl on your hood is extra. Oh that last sentence could be misinterpreted. I should change that.
Update: Via Nat the ledge:

Update: More from Green Ink: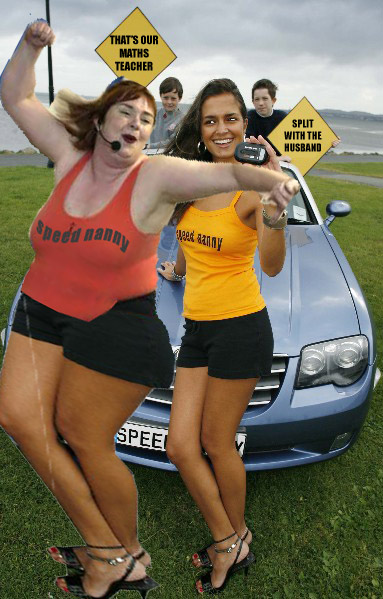 And from Gamma Goblin: