Ireland doesn't even feature on the ITU's Information Society's Digital Opportunity Index Chart. We're 31st!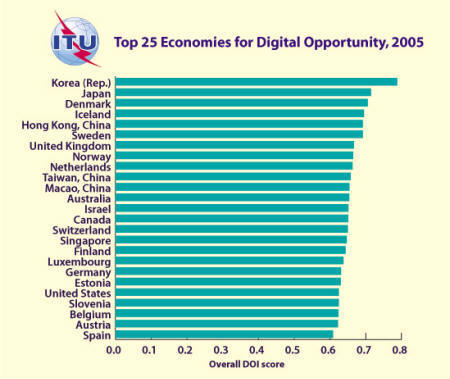 What's the DOI?
The Digital Opportunity Index evaluates the opportunity, infrastructure and utilization of Information and Communication Technologies (ICTs) for 180 economies worldwide. The Index monitors the mobile communications that promise to bridge the digital divide in many parts of the world, as well as more recent technologies such as broadband and mobile Internet access.
Seems we suck overall for ICT, not just broadband.