Below is an email interview I did with Julian from BubbleBrothers.com and of the Bubble Brothers Blog.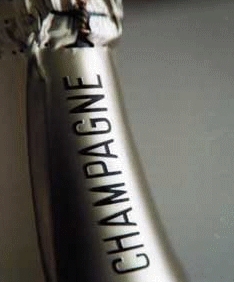 How did Bubble Brothers start? Where did the name come from?
When the current MD, Billy Forrester, was in France getting married, he and his best man thought that they should share the pleasure of the fine champagne they were drinking, and bring a few cases into Ireland. The name came out of a brainstorming session. It certainly gets us noticed.
Who are your clients? Are they mostly wine experts or complete novices? Do you forsee your client base changing as Irish people now spend more time on treating themselves and taking chances outside of stout and bacon and spuds?
Much of our business is with trade customers, and that's a slightly different game from dealing with the public. But where our retail customers are concerned, I'd say we encounter the whole spectrum of knowledge and confidence about wine. Nonetheless, even since I've been involved – just a few years – it's obvious that many people are "getting into" wine as an enjoyable alternative to other drinks. Of course the wider changes in social habits, and the evolution, to avoid a more emotive term, of what it is to be Irish, go hand in hand with the move to wine.
You have a walk-in store in the English Market, you have the Wine Depot in the Marina Commercial Park and you have the online business for Bubble Brothers. Where do you get most business from? I noticed when I was in the shop that restaurants like the Ivory Tower order from you as well. Does that make up a significant portion of business?
Most of our business is with the trade, but word of mouth recommendations by our retail customers are invaluable, though immeasurable, and I think the real motor of our reputation. People are beginning to realize how easy it is to buy from us – and park! – at the Wine Depot, especially for bigger purchases, while the English Market shop is perfectly placed when you're putting together a meal from scratch and need just the right bottle to go with it.
The website is very convenient, and delivery is free on a dozen bottles or more. I have some good regular online customers.
As far as I'm concerned, courteous and genuine customer service and real enthusiasm for the wines we sell is what sets us apart from many other similar companies. The public is quicker to react to those aspects than the trade, who nearly always have the bottom line first in mind.
I remember (I think) Austin mentioning that you were discontinuing some wine because they were selling to other suppliers in Ireland now. Do you have a policy of having the exclusive rights to the champagne and wine you sell?
We always try to get exclusivity with our suppliers as a matter of course. Ireland is a small country, and there's more than enough wine for everyone.
How do you advertise?
The truth is that we don't, much. Word of mouth, or the wines speaking for themselves, means that people come to us. From time to time we place an ad or run a promotion with our e-mail newsletter rtc. rtc., but what really spreads the word is people enjoying our wines. The two liveried delivery vans tend to catch the eye all right.
You don't do the main big name champagne brands. Any reason? What are the different types of champagne out there? Are there cheaper equivalents to Cristal et al? What are the champagnes you stock and what differentiates them? What makes them special?
There wouldn't be much interest in it for anyone if we were to try selling the very famous names, which in any case we'd have to buy from their Irish importers. The champagnes we carry don't have a middleman – we import direct – so the price is as low as we can afford, and the quality is terrific. Though, with the present rate of duty: €4.10 per bottle, most people in Ireland don't get the chance to drink enough champagne to have a considered view. From time to time a customer insists on one of the very big brands, and so we might buy in a few bottles of Krug or such, but it's not really what we're about.
Most champagne sold is "non-vintage", ie blended from grapes grown in different years. This allows expert assemblers to produce a consistent, recognizable house style no matter how good or bad the vintage in a given year. Exceptionally good years may permit the making of "vintage" champagne, which contains grapes from only one harvest, and where the characteristics of the year may well predominate over the house style.
The grape varieties permitted by French wine law for the production of champagne are Chardonnay, Pinot Noir and Pinot Meunier. We stock champagnes made, like most of the famous non-vintage brands, from a blend of varieties; but we also offer Blanc de Blancs (all Chardonnay) and Blanc de Noirs (all 'black', ie Pinot, grapes) champagnes. We also stock a choice of vintage champagnes from different suppliers as well as some prestige bottles, which for varying reasons, other than vintage, command a high price. Of course Cristal is as unique, as inimitable, as any other champagne – so I wouldn't suggest a substitute if nothing else will do for whatever reason, but it's certainly possible to enjoy the exhilaration of a really excellent champagne for very much less money. You can have quite a lot of fun with sparkling wine, made by what we must euphemistically call 'the traditional method' to keep the lawyers of Champagne happy, from all kinds of other places, too.
What's the taste test for a wine becoming a Bubble Brothers wine? There must be a lot of choice in the market, what factors are there so that a wine meets the cut or does not?
I learnt some hard lessons about what to stock when I was a bookseller. No matter how much you love a book, how good it is, how necessary it is that everyone read it – if it's not selling, it's got to go. The same thing applies to wine. When we decide we need a new line, or if something interesting is sent to us unsolicited, we organize a tasting with as many similar products as necessary – how many depends on the importance of the wine in our portfolio. For a big decision, we might line up twenty or
thirty competing samples.
We have to consider price versus quality, the appearance of the bottle, and the ease of importing.
Price is fairly straightforward: we tend to know what we need to pay for a given wine to make it acceptable to our customers.
Quality is obviously more subjective, and, as with the book trade, it's important to keep the customer's tastes – in as much as we can generalize about that – very much in mind beside your own. We look for the wine that distinguishes itself immediately from the competition and from our expectations, and has a style that we can sell.
The appearance of the bottle is also hugely important. If the label is not appealing, the chances of the bottle's contents being enjoyed and talked about are reduced, that's clear; but exactly what makes a winning label is another matter. I get the impression the whole business of wine labelling and how it affects the success of a wine has not been sufficiently researched. Add to the question of design the various wine laws that limit what can be put on a label and you have a real puzzle for the buyer, whether it's us or the 'end consumer'.
By 'ease of importing' I mean another complex of factors such as transport costs, whether the supplier has more than one product that interests us, so that we can easily make up new orders as needed, and even whether the supplier can meet our anticipated quantity requirements. There's also the question of exclusivity again.

There's probably a lot of misconceptions about wine and champagne. Any that you'd like to see cleared up?
(Forgive the soapbox) I think that the attitude to wine of many Irish people bears all the scars of Ireland's subjugation by Empire and religion: many of our customers are reluctant to trust, value or voice their own judgments in aesthetic matters, and prefer to believe that there are arcane mysteries above and beyond the understanding of the ordinary person. This is good for maintaining a united front against a common, alien enemy during hard times. It's hopeless with regard to wine. Whether you like a wine or not is up to you. No one's forcing you to buy or drink it – I hope. At the same time there is an enormous amount you can learn that will help you to get more pleasure out of the wines you do drink, and of course your tastes will change with your understanding. Being pompous about it is entirely optional.
Misconceptions? Chablis is made from the Chardonnay grape. Not everyone realizes this. It would be great if people who profess to despise the grape didn't in the same breath request the wine. But I understand what they mean, and it's usually possible to explain the contradiction tactfully. Anyway, I rarely get through the week without making some atrocious howler myself. That's how you learn.
Which are the Irish restaurants with some good wine lists?
It's a very dynamic trade, so I'd prefer not to name names. Any restaurant that employs a specialist wine waiter probably has a cellar to justify the appointment. There's really no excuse these days for horrid wine at any level on a list.
You see many industries have their bad boys and the experimentalists. Are there such things in the wine business, a business that seems quite traditional?
There certainly are – look at Stormhoek, a small South African winery that has gone a very long way indeed by doing things differently. Blogging doubled their sales in less than twelve months.
How experimental you are in terms of the wine you make, though, is slightly determined by context. If you are operating, say, under the restrictions of French wine law, the tiniest departure from conventional practice can represent a very significant gamble, whereas if you are making wine under a much more liberal regime – Australia, say, it's clearly harder to be a rebel. But winemaking has very colourful personalities at both the conservative and the innovative end, so there's always something "controversial" going on.
Bad boys, for many people, might be the huge corporations who may be seen to be homogenizing global tastes at the expense of diversity and small winemakers.
Some of the experimentation is born out of desperation. Harvey's have just launched a sherry "designed to appeal to women aged 35 and over… a blend of Bristol Cream with 'natural orange aromas'" Nothing ventured, nothing gained, I suppose.
Finally, pimp your goods. What are your fav wines for this summer season?
The latest vintage – 2006! – of our delicious South African Shiraz rosé from Goedverwacht – just in (€11.90 two whites: Cyril Marès's Mas des Bressades Tradition Blanc (€12.50) and Brightwater's Sauvignon Blanc from Nelson, New Zealand (€17.90) – both clean, crisp and fruity. (Or any of our three Spanish whites made from Verdejo) a soft and easy red from Spain, Novobazan (€10.90) and for fizz, either Mas Codina's cava (€17.90) or Bernard Depoivre's champagne (€37.90).
Ask me again in ten minutes and the answer will be different. But these are all lipsmackers.
Thanks to Julian for the interview. Keep looking at their blog for an upcoming announcement about beer.