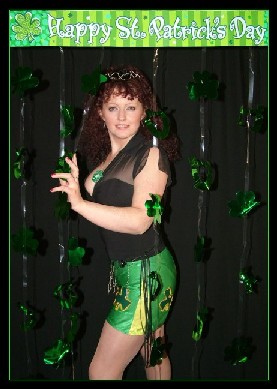 Not only did Aine make the Sunday Papers but she was also on the Dave Fanning show tonight my sources in Sligo tell me. I'll put the direct link here when it gets uploaded to the 2fm website. How much money has Sligo Tourism spent on advertising their site? Spend it on Aine! She'd gotten 10s of 1000s to look at Sligo's lovely sites without spending a fortune on marketing companies. The Internet was built to allow individuals to make a difference.
Aine has now put up a special Patrick's Day 2006 message for all her viewers.
Is there any techy out there that can create a Google Maps mashup and add the locations she mentions on her site and when you click on them a video plays? Go Aine Go!