Print installation by Eva McCauley in Wandesford Gallery
Printed scrims so they're semi-transparent, move with the breeze that flows through the gallery. Quite beautiful and well worth standing around and soaking up. Faces float in and out of your view and clouds/sky depending on the angles you take to look at them. Lovely creative piece.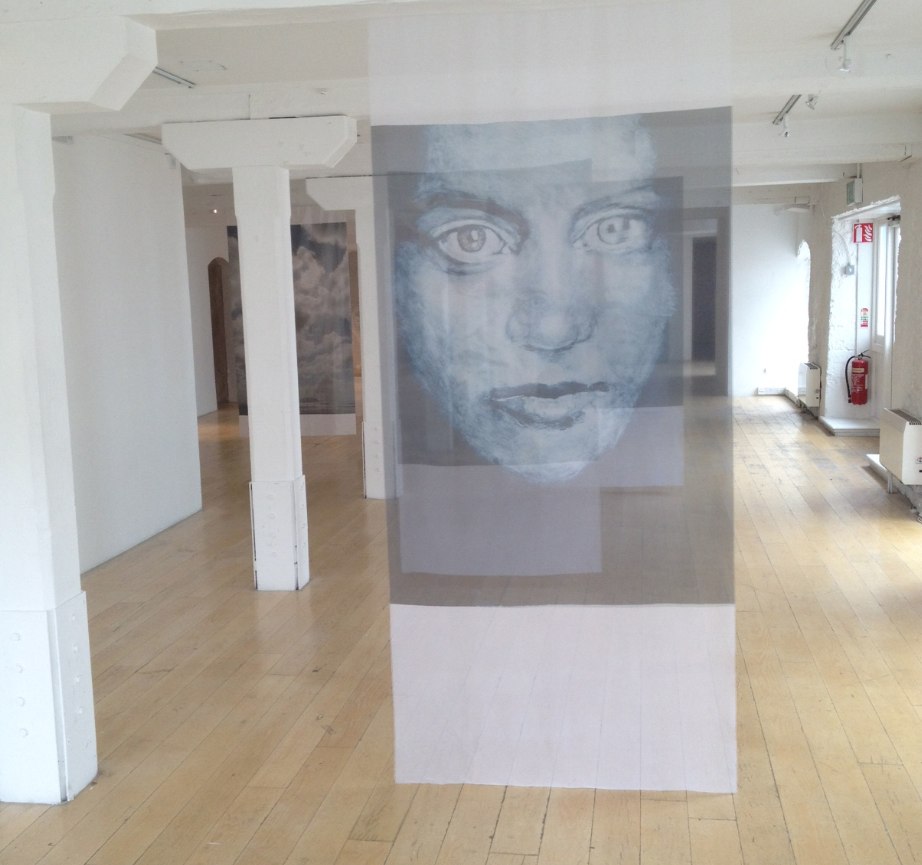 2500 people have subscribed to my website instead of coming back each day. You can subscribe to the site using a feedreader or email. I'm also on Twitter. My online marketing blog might also be worth a visit. Thanks for visiting - Damien.