Using the Google Keyword Tool that shows you search trends it seems that when it comes to searching for party names in Ireland Fine Gael romps home with Sinn Fein and Fianna Fail joint second, Labour Party and Green Party joint third. This data is a few weeks out of sync so will change again right before the election.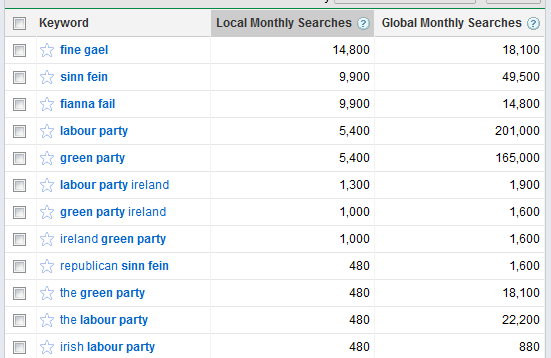 Of course if we use the more general Labour and Greens searches, this changes the table but that brings in everything from child birth searches to labour court type searches: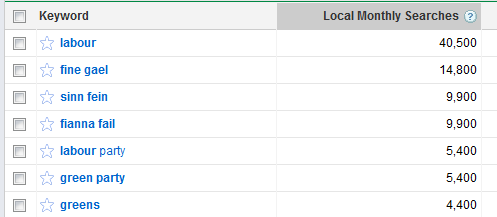 Leader searches:
Enda Kenny, then Gerry Adams, John Gormley and Eamon Gilmore at same level, then Micheal Martin.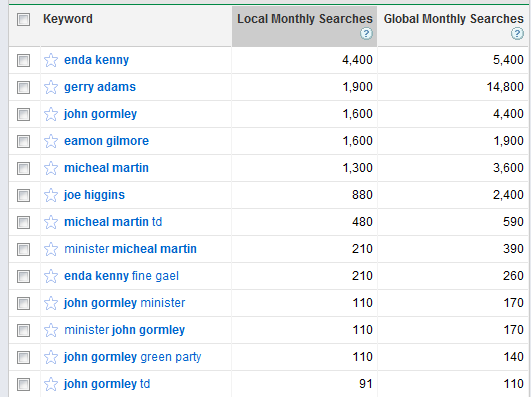 What about Jedward? They kinda own searches:

2500 people have subscribed to my website instead of coming back each day. You can subscribe to the site using a feedreader or email. I'm also on Twitter. My online marketing blog might also be worth a visit. Thanks for visiting - Damien.