The quare fella from Tipp suggested to try this and so I did.
Go to Google and type in Why and see the suggestions it gives as you type.
I got: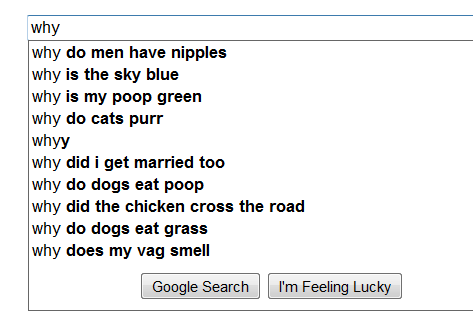 2500 people have subscribed to my website instead of coming back each day. You can subscribe to the site using a feedreader or email. I'm also on Twitter. My online marketing blog might also be worth a visit. Thanks for visiting - Damien.