Logged into Foursquare today and noticed I got a local ad/special offer: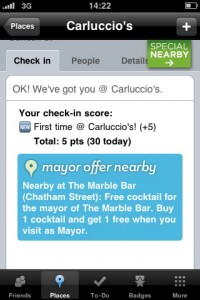 When you click through: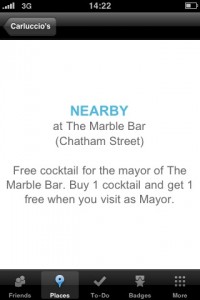 People were wondering how Foursquare would make money and how businesses could use Foursquare for business. So you pay Foursquare for you to reward repeat customers or potentially new customers. See other post on Foursquare. I look forward to Irish Foursquare apps too.
Additional note: Expect to see more stuff like this photo of Cafés saying they're on Facebook, Twitter, Foursquare. Kanum on Mespill Road already mention in their pamphlets that they're on Facebook.