The Indo today (Heylo) suggested I was the one that did the Hope, Dope, Nope poster. No, I only pointed it out. Stenner is the genius that did that and the Rick O'Che one too.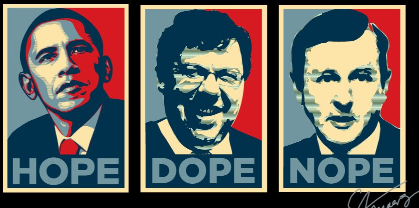 Click on the image to get the full sized image or go here.
2500 people have subscribed to my website instead of coming back each day. You can subscribe to the site using a feedreader or email. I'm also on Twitter. My online marketing blog might also be worth a visit. Thanks for visiting - Damien.