Some nice talks now lined up for BarCamp Cork. You coming along?
Wot Green Ink says re: John Gormley.
Business blog post of the month.
Was Nokia really spamming blogs? They seem (at least in the UK) to get blogs and blogger relations.
RTE.ie said Christmas is canceled.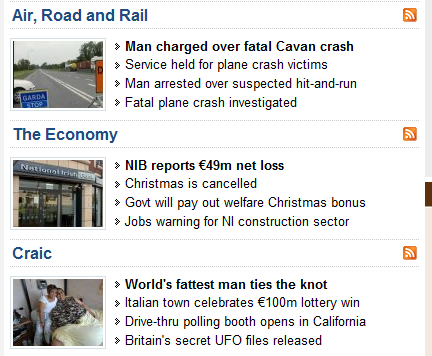 So that's that then.
New Beirut track.
Guns N Roses – Chinese Democracy (It starts like it's a song from The Darkness but gets better)

2500 people have subscribed to my website instead of coming back each day. You can subscribe to the site using a feedreader or email. I'm also on Twitter. My online marketing blog might also be worth a visit. Thanks for visiting - Damien.