Sept 19th Update. For today's fire go here.
Somewhere on the Northside.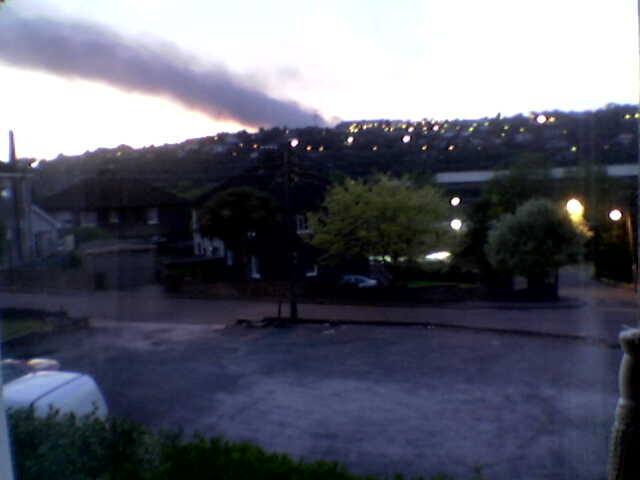 Update: Donncha provides more details and photos.
Scrap yard in Dublin Hill apparently. Donncha's photos should be published in the Echo. Very artistic for a scrap metal fire.

The smell of rubber and other ghastly burning smells is invading Ballintemple at the moment. Seems like a big bloody fire alright.
2500 people have subscribed to my website instead of coming back each day. You can subscribe to the site using a feedreader or email. I'm also on Twitter. My online marketing blog might also be worth a visit. Thanks for visiting - Damien.