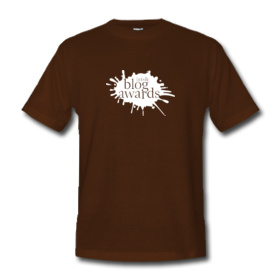 When I came up with this idea for the Irish Blog Awards, during one of my mental meanderings as I sipped on an iced coffee, I thought there'd be 20 Major blogs at most but holy schmoly was I wrong. I was stunned when I realised there's at least 1169 and counting.
Blogging can be whatever you make of it, something interesting happens every day and you can have your tuppenceworth on the matter, your tiny timids thoughts can be read by anyone online and your free to state your opinions. I'm sure some people think of blogs as a dossing time where you can play with semantic bits and pieces. Ah sure you know yourself what people are like. My parents think I'm obsessed with blogs and when asked how many I've read I said there isn't a blog I haven't red, mum.
In fact, ah, blogs can be intensive or relaxed. They can be half arsed, full of shitty first drafts, they can be left to go stale and you could have a year of a big drought or a pretty good year. Looking through the bottom of a glass you might think they are a waste of time but they are yours and you are free to do what you want with them. So most sincerely folks, we are the blogging community at large and we should be proud of that.