Just announced on the Blog Awards site that o2 gave me some i-mode phones for the awards.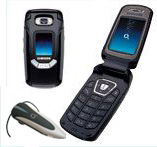 A few ways to be a winner:
You have a chance to win an i-mode phone if you have voted in the blog awards. This surely is an additional incentive for your readers to vote for you now. Stick the pic above on your blog and state "Vote for me and you might win this i-mode phone". I want to see over 1000 people to have voted by Friday evening, we're nearly at 900. Pimp yourself more 🙂
Additionally if you turn up on the night you also have the chance to win one of two i-mode phones as well as other spot prizes such as bottles of wine and hopefully other goodies including a Bifsniff T-Shirt.