IrelandOffline (a lobby group I'm involved with) released a press release late last night in regards to stats released by ComReg yesterday.
Basically, Ireland sucks when it comes to telecoms prices.
Ireland 2nd worst for Broadband in the EU.
Ireland most expensive for mobile costs.
Ireland has most expensive line rental in the EU.
Ireland above the EU average for average landline bills.
Funny that when any of this is highlighted the Minister says it is a liberalised market and he can do nothing. Er, right. Another Minister has always told us to "shop around" but one can't really shop around with such a stagnant market. Wholesale costs are destroying any chance of competition. Another typical excuse is that telecoms is a luxury item. Conversations are not luxuries, they are necessities. I think it is quite galling that we are paying massive premiums for simple communications.
EDIT: Here is the mobile ARPU Graph: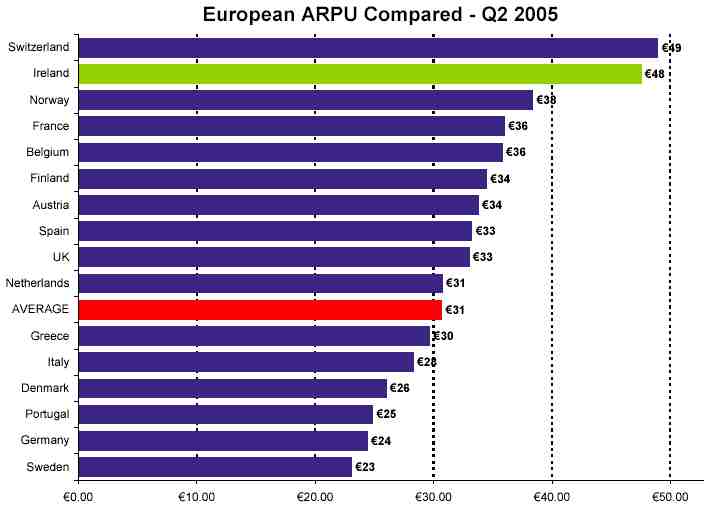 We are 2nd most expensive when Switzerland is factored in. They're not in the EU though and they are only 1 Euro more expensive. Bit cheeky of ComReg to use a non-EU country when in other graphs they were talking us up for being better than EU averages.